Moving Is Stressful! Let Us Help!
We Make Moving Easier With Our Move In/Out Cleaning Services
Moving is one of the most stressful events in our lives. There are so many things to think about and get done and there's never enough time or energy. That's where we come in. We can't do the planning or packing, but we can take the cleaning of the old and new place off your plate. We have expert move cleaning technicians that know exactly how to get the old place cleaned up and the new place clean and ready for move-in.
Move Out Cleaning Services
Moving out? Let us make your move easier with our professional move-out cleaning service. You take care of the planning, coordinating, and packing and leave the dirty work to us. We'll get your vacant home or apartment spic and span ready for new occupants. If you're renting, a move-out cleaning will go a long way toward getting your security deposit back.
Move In Cleaning Services
Moving into a new place? Let us get the new space clean and sanitized prior to moving day. We'll make sure all surfaces are thoroughly cleaned and disinfected, especially the important bathroom and kitchen surfaces.  We'll even wipe out the drawers and cabinets in the kitchen and bathrooms so they're clean and ready for you to put items away.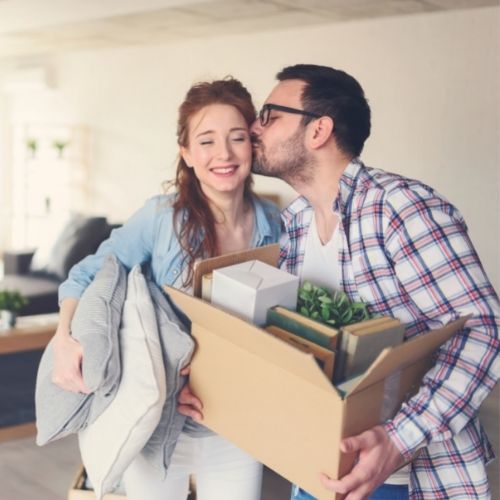 Frequently Asked Questions - Move In/Out Cleaning Services
Preferably, yes. Our move-in/out cleaning goal is to thoroughly clean your home or apartment after you move out or before you move in. If there are a few pieces of furniture in the house, just let the office know and we'll work around those pieces. 
Tipping is never expected, but always greatly appreciated by our hard working cleaners! You can either tip the technician after the cleaning or let us know how much to add to your invoice.  
We will assess a 50% fee if you cancel less with less than 48 business hours notice. Business hours are Monday – Friday 8 a.m. – 4 p.m.
Book The Cleaning
You Need Now