Let Us Keep Your Home Beautifully Clean
Reclaim Your Precious Time With Our Recurring Cleaning Services
We know that your time is precious. That is why we always recommend our recurring cleaning service. Life truly is too short to spend every weekend cleaning the house. Give us a call and we will find a schedule that fits your unique needs and budget.
Not Just Standard (included)
Cobweb removal
Ceiling fans & light fixtures dusted
Lock ledges, window sills, and blinds dusted (we do not scrub each individual slat)
Textured doors dusted
Molding and baseboards dusted
Hanging picture frames dusted (15 max)
Furniture dusted and polished (If you have any heavy furniture that you want to be cleaned behind/under, please move it prior to your cleaner's arrival)
Top and front of appliances cleaned and/or polished (we do not descale build-up on grill-style/iron stove grates)
Counter top and backsplash (behind sink & stove) wiped
Kitchen cabinets spot checked
Sinks scrubbed
Mirrors wiped
Tub/Shower Stall wiped down. Scrubbed, when needed
Bathroom counter/backsplash wiped
Wastebaskets emptied and re-lined
Stairs vacuumed
Floors vacuumed, edged & mopped
Rugs/Carpets vacuumed (We do not move area rugs)
Beds fluffed
Spot check windows for finger & dog nose prints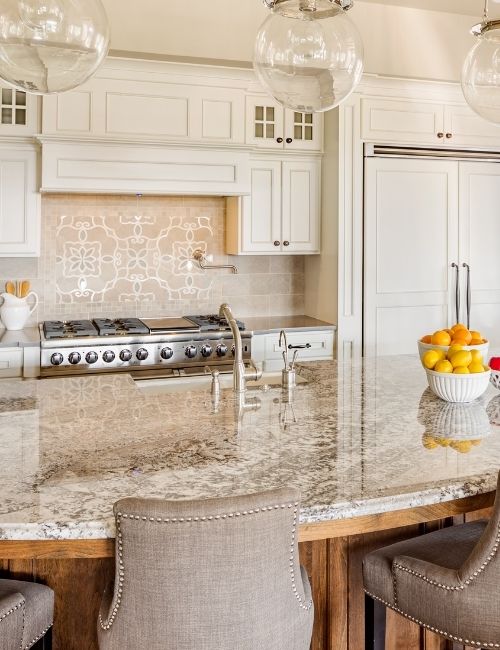 Frequently Asked Questions - Recurring Services
Loveleaf Cleaning will do our best to keep your cleaning technician consistent. However, if s/he is unavailable on your chosen date/time, we will let you know and send another, equally skilled technician. 
Tipping is never expected, but always greatly appreciated by our hard working cleaners! You can either tip the technician after the cleaning or let us know how much to add to your invoice.  
We will assess a 50% fee if you cancel less with less than 48 business hours notice. Business hours are Monday – Friday 8 a.m. – 4 p.m.
Book The Cleaning
You Need Now